About High Meadows Properties, LLC
Mission Statement:
Utilizing the highest level of integrity, timely communication and detailed orientation to provide personalized concierge services, property management, and construction project management to homeowners in Pagosa Springs, Colorado.
---
Why We Do What We Do:
High Meadows Properties, LLC has been in Pagosa Springs, Colorado since 2003, and has a wealth of experience in the real estate arena along with the connections you need to manage your property and projects to get things done on time and within your budget.
Pagosa is a unique and beautiful place to live. We have many 2nd homes as well as many homes which serve as a home-base for people who travel or otherwise spend significant time away from home. Whatever your situation, High Meadows Properties, LLC is here to make your life easier by taking on and managing the burdens of home ownership, enabling you to live in and truly enjoy your home.
We specialize in customized home services to meet your needs. At High Meadows Properties, LLC we pride ourselves in knowing the right people to call, providing dependable, cost effective Security Checks, Maintenance, Concierge Services and Construction Project Management. Everything we do is grounded in our Midwestern integrity and ethics. When we say we will do something, you can depend on us to get it done. Communication and providing you with "boots on the ground" to look out for your property when you are away is what High Meadows Properties, LLC is all about! We work in your best interests to protect you and your property!
---
About Jari Sage: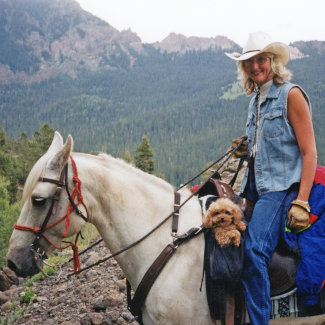 Born in Minneapolis, MN, Jari moved to Pagosa in 1998.
Jari has been an entrepreneur most of her professional life. She is exceptionally accomplished and has an immense depth of experience. The kind of experience that comes with being a lead salesperson negotiating with Fortune 500 companies for business to business sales, being the owner/designer for her own interior design company, working as the project manager for a successful builder, and operating as a property manager for rental properties.
Follow-through, communication and integrity have been paramount to her success and in giving her clients true piece of mind.
Jari believes strongly in giving back to her community.
She is a past board member for "A Safe Place in Pagosa" (AKA "Aspen House"). Although she no longer is on the board, she volunteers and financially supports this incredible organization. She has also been part of the "San Juan Mounted Search and Rescue" organization here in Archuleta County, until the death of her beloved horse Shilo, when he was 30. She routinely supports several animal rescue organizations, is an active supporter of Christian organizations like "Samaritan's Purse", and works to support the arts in Pagosa Springs.
When not working Jari spends her time enjoying Pagosa's outdoor living; Enjoying hiking, gardening, snowshoeing, bike riding, horseback riding and fishing.
Her "family" consists of 2 cats (Cowboy and Cleo), and 1 miniature poodle named Bella.